Yoga Therapy Workshops: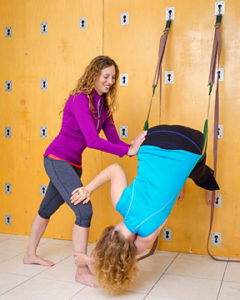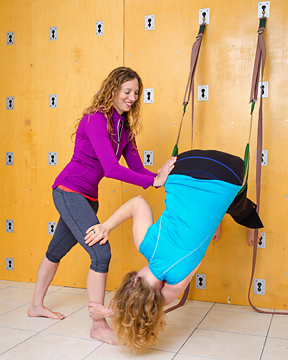 At Embody, we are committed to continuing education and deepening the knowledge of therapeutic Yoga for teachers and students alike.  We offer regular workshops in various topics throughout the year.
*NEW*  Yoga for a Happy Back Certification Program (70 hours of continuing education) – Next session July 10-20, 2017  in La Jolla, CA!  See Yoga Therapy Training Page for details and curriculum,
Workshop Topics include:
Healing Low Back Pain with Yoga
Yoga for Upper Back, Neck and Shoulders
Yoga for Scoliosis
Yoga for your Knees
Preventing and Healing Injuries with Yoga
Anatomy for Yoga
Reversing the Aging of the Spine Series
If you are interested in hosting or attending a specific workshop, please Contact Us.  Rachel is available to teach anatomy for Yoga teacher training programs as well.  For inquiries contact Rachel Krentzman at rachel@embodyphysicaltherapy.com
Current Workshop Schedule 2016/2017:
Integrative Health & Medicine Conference – Oct. 29 – Nov. 3.  Nicole Mullins MPT, RYT is presenting!  Click here for Flyer

Yoga In Medicine Retreat with UCSD Center for Integrative Medicine:  Yoga for Anxiety and Depression Jan. 20-22, 2017, San Diego, CA.
Yoga for a Happy Back Advanced Immersion – Jan. 26 – 27, 6:30-9:30 pm open to graduates of Yoga for a Happy Back Teacher Training, Prana Yoga Center, La Jolla, CA.
San Diego International Yoga Festival – Saturday, Jan. 28 10:30 am – 12:30 pm, Ocean Beach, CA.
Book Signing at Warwick's Book Store, La Jolla, CA, Sunday, Jan. 29 12-2 pm, La Jolla, CA.  FREE EVENT.
MISTY (Montreal International Symposium on Therapeutic Yoga) – April 20-22, 2017.
Yoga for a Happy Back Certification – 10 day (70 Hour Intensive)- July 10-20, 2017, La Jolla, CA  visit Prana Yoga for info (also see teacher training page for details)
To register for workshops, please contact individual studios.