Rachel Krentzman, RPT, C-IAYT  Founder/Director and Physical Therapist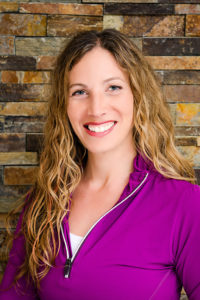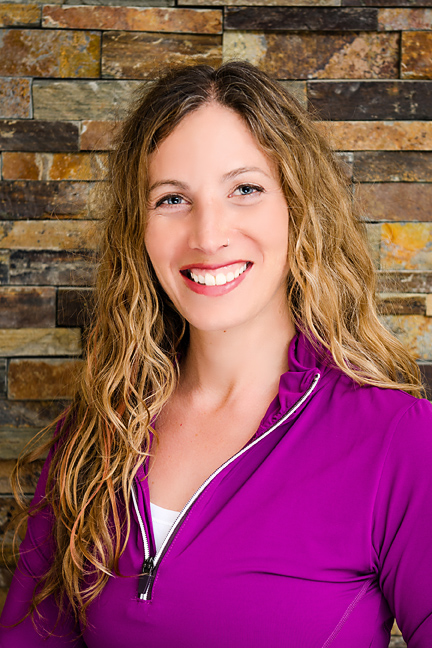 Rachel Krentzman RPT, E-RYT 500, C-IAYT,  is the owner and director of Embody Physical Therapy & Yoga.  She received her degree in Physical Therapy from McGill University (Montreal, Quebec) in 1996 and has worked in a variety of acute care, rehab and outpatient facilities. After healing herself from a severe back injury using yoga and related therapies, she began to develop yoga based physical therapy programs for patients in the health care setting. She then went on to study at the College of Purna Yoga in Bellevue, WA with world renowned instructor, Aadil Palkhivala and received her 2000 hour certification in Purna Yoga.  In addition, she has studied with Judith Hanson Lasater as well as Iyengar instructors Aman and Sunny Keays and Jo Zukovich.  With this background, Rachel combines a deeper understanding of movement patterns and biomechanics and a greater ability to draw upon the body's innate capacity to heal with unique and highly effective treatment techniques.  Rachel  is a member of the International Association of Yoga Therapists (IAYT), Yoga Alliance and the Yoga Education Society (Y.E.S).  She is the author of two books, Yoga for a Happy Back:  A Teacher's Guide to Spinal Health through Yoga Therapy and Scoliosis, Yoga Therapy and the Art of Letting Go.  She now lives in Israel where she runs Physi-Yoga, a yoga studio and physical therapy clinic, and is the Co-Director of Wisdom-Body Yoga Therapy Professional Training.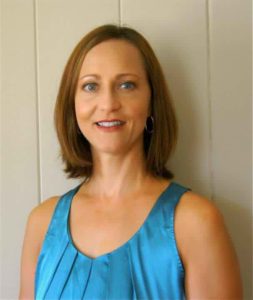 Natasha Tininenko DPT, Physical Therapist
Natasha Tininenko is a physical therapist, yoga instructor, dancer and a mother, who has always embraced movement as a way of life.  She was first exposed to yoga and Pilates through her extensive dance training and later received her master's degree in physical therapy in 1999.  A "mover and a shaker" at heart, yoga helped her find a way to enjoy being still. 
Natasha completed her Yoga Teacher Training in the School of  Purna Yoga in 2010 and pursued additional training in therapeutic yoga with Professional Yoga Therapy Studies.  She has been teaching yoga, dance, Pilates and group exercise for over 25 years.  Natasha's keen eye helps her find the source of malalignment and create balance in the body for each individual. 
Natasha educates her patients to connect with their breath, improve their posture, and re-balance their body to optimize their mobility and heal from pain. Whether you are a weekend warrior with a sore shoulder, an office worker with a tight neck, or a person looking for relief from back pain and trying to avoid surgery, she can personalize a home program for you.  Natasha utilizes a variety of modalities including yoga, spinal traction, joint mobilization, massage, pelvic floor rehabilitation, Strain-Counter Strain, cupping, and kinesiotaping with her patients.
Indu Krishna PT, Physical Therapist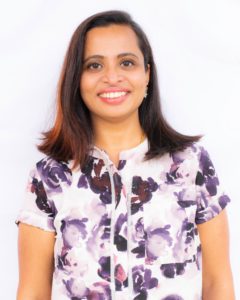 Indu Krishna graduated from PT School in 1999 and moved to San Diego in 2002.  A lifelong curiosity of how the human body worked and a background as a trained Indian classical dancer led her to pursue her degree in Physical Therapy.  
She has completed extensive continuing education in manual therapy, with recent focus on the powerful modality of Fascial Counterstrain since 2014.  She is currently pursuing Mastery Program through the Counterstrain Academy.  This unique manual therapy treatment focusses on finding the source of dysfunction in the body rather than chasing the pain presentation.  Fascia is the tissue network that acts as packaging material for all body structures.  Fascial Counterstrain addresses dysfunction through this powerful network, not just in musculoskeletal system but in all regions and systems of the body. 
She has trained as a Vestibular Physical Therapist since 2014, specializing in fall prevention, balance, gait disorders and treatment of dizziness and vertigo.  Her success lies in integrating her knowledge of orthopedics and neurology along with strong manual therapy skills to enable complex patient populations to improve their quality of life.  
Her other specializations include Kinesiotaping, Certification in Applied Functional Science through Gray Institute, and Primal Reflex Release Techniques (PRRT).  In her free time, she is an Indian classical dance performer in San Diego who enjoys practicing yoga and Pilates, and biking and hiking with her husband and son.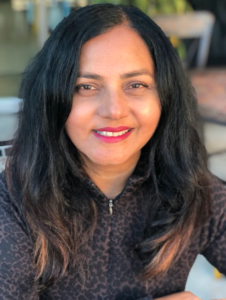 Renu Joshi MS PT, Physical Therapist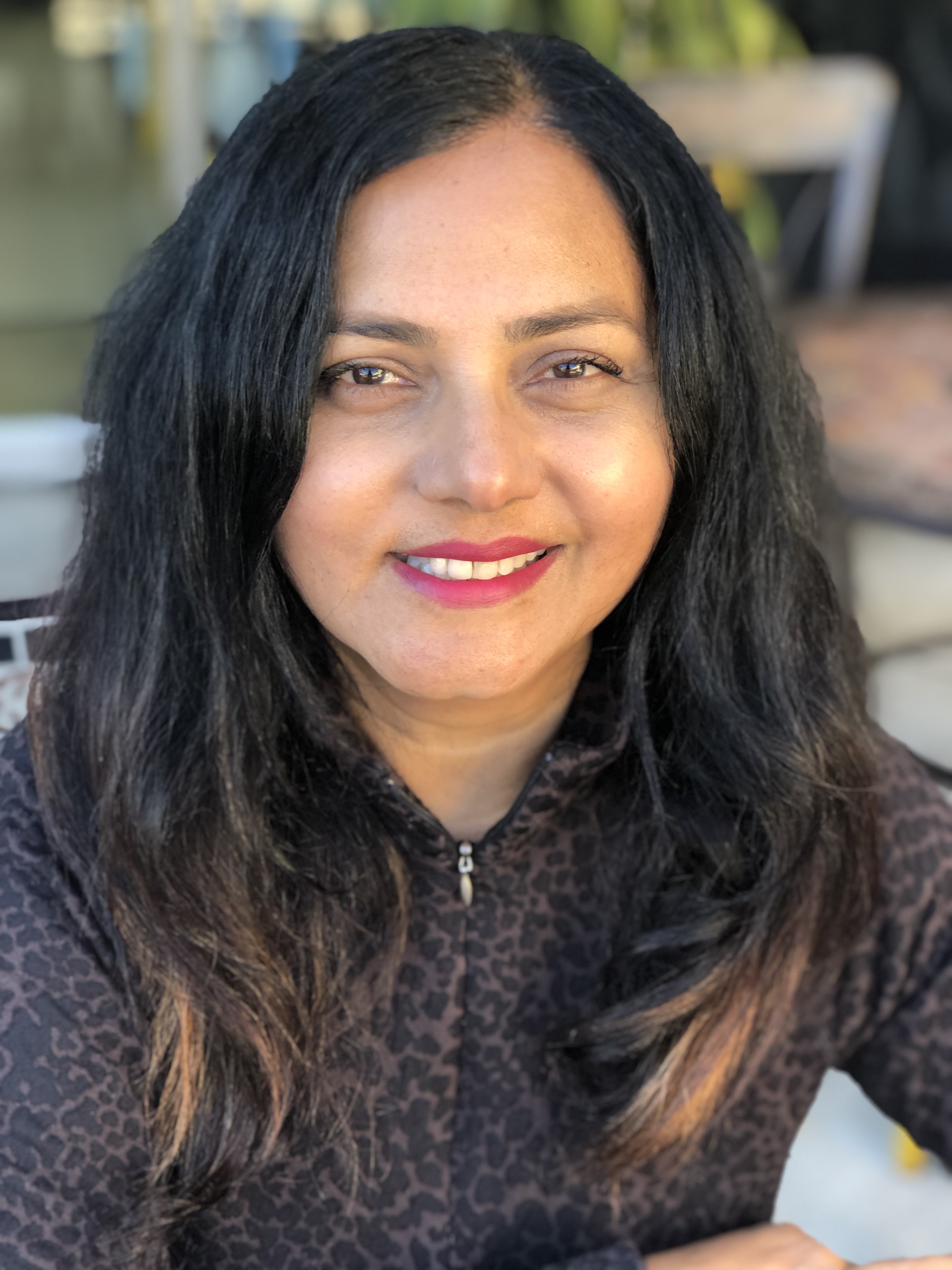 Renu Joshi is a physical therapist, yoga teacher and currently pursuing a Nutrition and Ayurvedic Wellness Counseling certificate. She utilizes a patient-centered approach to treatment, with a strong emphasis on therapeutic exercise, postural stability, and functional manual therapy to empower her clients.
She holds a BS and MS in physical therapy from California. Renu has practiced in multiple settings, including outpatient, inpatient and home healthcare. Her background includes treating orthopedic dysfunction, lumbar stabilization for back pain, and post-operative total joint arthroplasty. She enjoys working with diverse populations including geriatrics and is passionate about treating neurological impairments including strokes and spinal cord injuries. Renu utilizes her skill set and training in Proprioceptive Neuromuscular Facilitation (PNF), an advanced form of flexibility training, and most effective for stretching, improving flexibility and range of motion through functional movement.
Renu received her yoga teacher training certificate from Yoga Bharati, in the San Francisco area where she learned about using relaxation techniques and pranayama to help relieve stress and relax the body with awareness. She believes that yoga goes beyond the poses and off the mat, it is a vehicle to bring awareness to the body. Her Mantra is "breathe first, move later."
She grew up learning about healing in a holistic manner, which ties to her passion in therapeutic yoga, ayurvedic wellness and cooking. From a young age she experimented with cooking in her grandma's kitchen where she learnt about the healing properties of spices.
After completion of the Nutrition and Ayurvedic Wellness Counseling program, she plans to use Ayurvedic science not only as an alternative practice, but one that is complementary to Western medicine. She hopes to integrate this wellness practice into her physical therapy knowledge and promote a subtle balance between the mind, body, and spirit. In her spare time, she volunteers for non-profit organizations and fundraises for charity events to raise awareness for social causes with her cooking classes.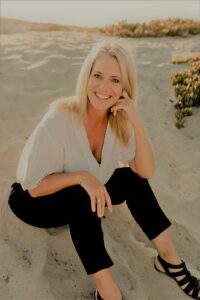 Denise Maximo, Office Manager & Director of Marketing
As the Office Manager for Embody Physical Therapy & Yoga, Denise oversees the clinic's administrative operations.  She is committed to making sure our patients and their families' experience in our clinic is a positive one!  Denise began working at Embody Physical Therapy & Yoga in the Fall of 2019.  She is passionate about wellness and Physical Therapy, and brings over 15 years experience in the field of Physical Medicine and Rehabilitation to our clinic.  Denise and her family moved to San Diego from Louisiana in 1980.  She now has three beautiful children of her own, whom she is very proud of. In her spare time, Denise enjoys spending time connecting with family and friends.  She also loves to dance, hike and explore the outdoors.