Rachel Krentzman, RPT, C-IAYT  Founder/Director and Physical Therapist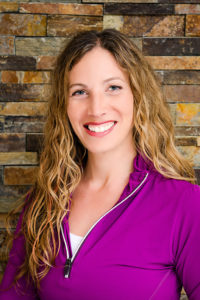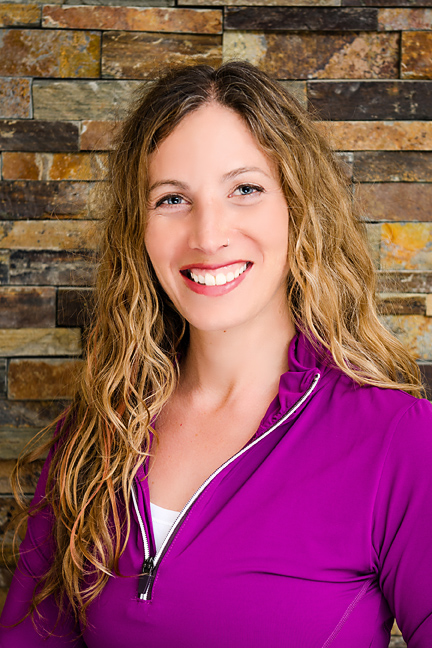 Rachel Krentzman RPT, E-RYT 500, C-IAYT,  is the owner and director of Embody Physical Therapy & Yoga.  She received her degree in Physical Therapy from McGill University (Montreal, Quebec) in 1996 and has worked in a variety of acute care, rehab and outpatient facilities. After healing herself from a severe back injury using yoga and related therapies, she began to develop yoga based physical therapy programs for patients in the health care setting. She then went on to study at the College of Purna Yoga in Bellevue, WA with world renowned instructor, Aadil Palkhivala and received her 2000 hour certification in Purna Yoga.  In addition, she has studied with Judith Hanson Lasater as well as Iyengar instructors Aman and Sunny Keays and Jo Zukovich.  With this background, Rachel combines a deeper understanding of movement patterns and biomechanics and a greater ability to draw upon the body's innate capacity to heal with unique and highly effective treatment techniques.  Rachel  is a member of the International Association of Yoga Therapists (IAYT), Yoga Alliance and the Yoga Education Society (Y.E.S).  She is the author of two books, Yoga for a Happy Back:  A Teacher's Guide to Spinal Health through Yoga Therapy and Scoliosis, Yoga Therapy and the Art of Letting Go.  She now lives in Israel where she runs Physi-Yoga, a yoga studio and physical therapy clinic, and is the Co-Director of Wisdom-Body Yoga Therapy Professional Training.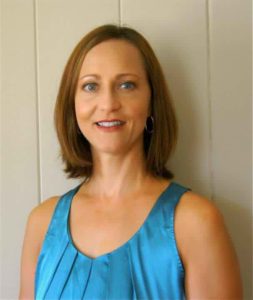 Natasha Tininenko DPT, Physical Therapist
Natasha Tininenko is a physical therapist, yoga instructor, dancer and a mother, who has always embraced movement as a way of life.  She was first exposed to yoga and Pilates through her extensive dance training and later received her master's degree in physical therapy in 1999.  A "mover and a shaker" at heart, yoga helped her find a way to enjoy being still. 
Natasha completed her Yoga Teacher Training in the School of  Purna Yoga in 2010 and pursued additional training in therapeutic yoga with Professional Yoga Therapy Studies.  She has been teaching yoga, dance, Pilates and group exercise for over 25 years.  Natasha's keen eye helps her find the source of malalignment and create balance in the body for each individual. 
Natasha educates her patients to connect with their breath, improve their posture, and re-balance their body to optimize their mobility and heal from pain. Whether you are a weekend warrior with a sore shoulder, an office worker with a tight neck, or a person looking for relief from back pain and trying to avoid surgery, she can personalize a home program for you.  Natasha utilizes a variety of modalities including yoga, spinal traction, joint mobilization, massage, Strain-Counter Strain, cupping, and kinesiotaping with her patients.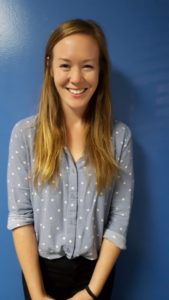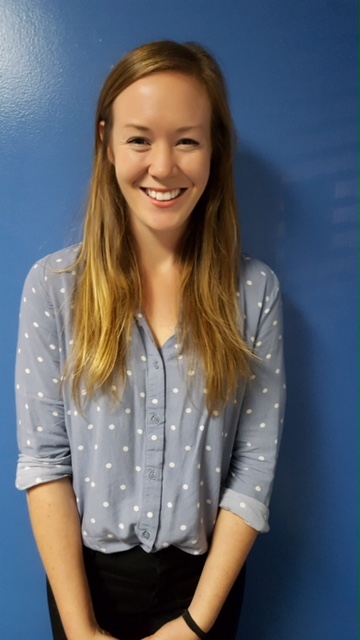 Sarah Isdaner DPT, RYT Physical Therapist
Sarah Isdaner received her Doctorate in Physical Therapy from San Diego State University and her Bachelor's degree in Exercise Science from Point Loma Nazarene University. She has had a passion for health and movement sciences for over 10 years, dating back to high school where she took her first Athletic Training class. Her primary areas of interest in physical therapy include therapeutic yoga, pediatric populations, geriatrics and fall prevention, post-operative rehabilitation, and sports-related injuries. While at SDSU, she was part of a research team that conducted original research on movement differences between study subjects with and without a history of lower back pain. She is also a 200-hour registered yoga teacher and enjoys introducing her patients to therapeutic yoga interventions to help them build self awareness and heal. In 2011 she first worked with Embody while finishing her Bachelor's degree. She is now very excited to rejoin the team that first trained her about the benefits of yoga and physical therapy. Her greatest passion is educating and supporting her patients and their families as they accomplish their mobility and wellness goals. Originally from Seattle, WA, Sarah has always been an active person. When not in the clinic, she enjoys traveling, practicing yoga, and doing just about any outdoor activity with her husband.